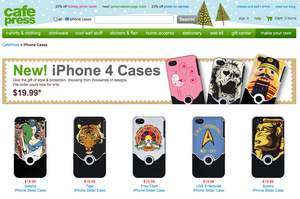 Mamapedia is offering a sweet deal right now! Get $30 worth of Personalized iPhone and iPad cases for $15! Plus, they offer 1001 other things to do with your photos from CafePress. You have until 1/10/11 to buy this deal and you have to use your certificate by 4/15/11. Limit one per person and this offer is valid online!
If you're new to Mamapedia, it's an online shopping site that offers discounted deals. Go
here
to sign up for your free account.